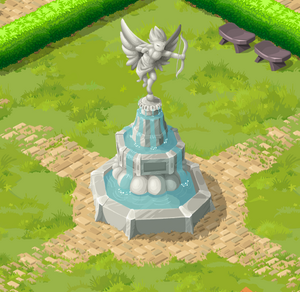 A Wishing Well can be found in London and Nanjing. With Wishing Coins your Folk can make a wish at the Wishing Well and spin a wheel of fortune to win a prize.
Getting Wishing Coins
To get wishing coins you must log into the game on consecutive days. For each additional day in a row that you log in, you will receive a free wishing coin.
Coins can be purchased by clicking on the wishing well, and clicking "Get Coins" or by opening your Shop at any location but your Homestead and clicking on "Lucky Coins".
Seasonal Wells
Prizes
Ad blocker interference detected!
Wikia is a free-to-use site that makes money from advertising. We have a modified experience for viewers using ad blockers

Wikia is not accessible if you've made further modifications. Remove the custom ad blocker rule(s) and the page will load as expected.