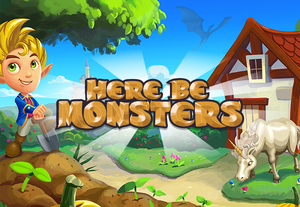 Ever since the Starium meteors began falling, once-peaceful Monsters have become infected with the Corruption, a contagious illness that the Folk of the world are immune to, but one that is rapidly spreading its influence around the globe, enraging Monsters and making them highly dangerous.
Your mission: to save the world! Embark on a globe-trotting quest to rid the world of Corruption, and fulfill your destiny to become the ultimate Trapper.
Ad blocker interference detected!
Wikia is a free-to-use site that makes money from advertising. We have a modified experience for viewers using ad blockers

Wikia is not accessible if you've made further modifications. Remove the custom ad blocker rule(s) and the page will load as expected.