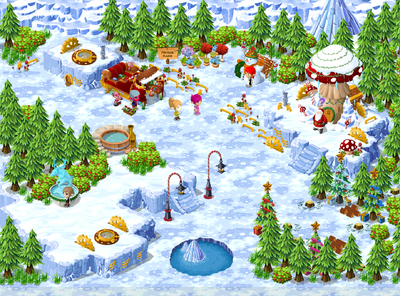 The Santa's Grotto is a location in Finland, Europe. This location was introduced during December 2012 and is a special location during Frost Fayre.
This is a city location with several characters, a Frost Fayre Stall to purchase specially themed items, and a Frost Fayre Wishing Well. Similar to London, none of the resources at this location can be gathered and you can not trap monsters here.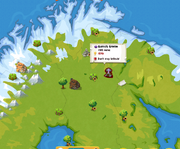 Quests
This location is needed for the following quests:
2014- released December 5, 2014
2013
2012
Characters
The following characters can be found at this location:
This article or section is incomplete and requires further information.
You can
edit
this page to improve it.
Ad blocker interference detected!
Wikia is a free-to-use site that makes money from advertising. We have a modified experience for viewers using ad blockers

Wikia is not accessible if you've made further modifications. Remove the custom ad blocker rule(s) and the page will load as expected.