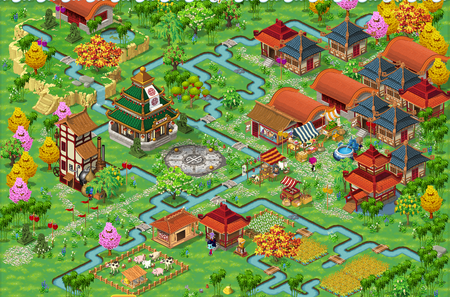 The
Nanjing
is a
location
in China, Asia. Nanjing is a city location and has no collectable resources, no trappable monsters and no fish.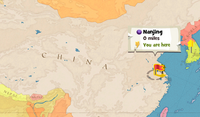 After arriving in Nanjing, and/or completing Liaising with Li Chang, you will be able to return to the city for free.
Shops

The House of Li

Energy Bundles

Food

Lucky Coins

Yin's Eldritch Emporium

Blueprints

Decoration Packs

Decorations




Mr. Chu's Fruit & Veg

Food

Ingredients

Fung's Farm

Animals

Seeds

Special Packs


* Item is only available during All Hallow's Festival




Mrs Yum's Treats

Drinks

Food

Ingredients

Miss Moo's Animals

Animals

* Goats and Ducks are only available upon completion of the relevant quests

Silken Stitches

Shoes

Tops

Skirts & Trousers

Special
Quest Givers
Quests
This location is needed for the following quests:
Ad blocker interference detected!
Wikia is a free-to-use site that makes money from advertising. We have a modified experience for viewers using ad blockers

Wikia is not accessible if you've made further modifications. Remove the custom ad blocker rule(s) and the page will load as expected.