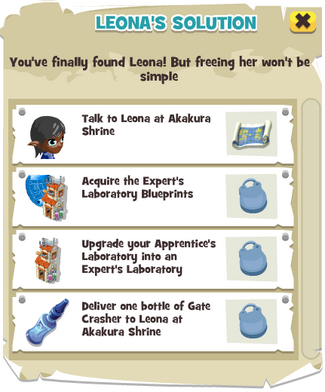 Leona's Solution is a quest given to your Folk by Leona in Akakura Shrine.
To activate this quest you need to complete the For Your Eyes Oni quest from Yumi in Koga Village.
Quest Requirements
Quest Reward
Completing this quest will unlock the The Oni Way to Find Out is to Try quest. You will be awarded with a total of 15

and 1 Bone Idol.
Screenshots