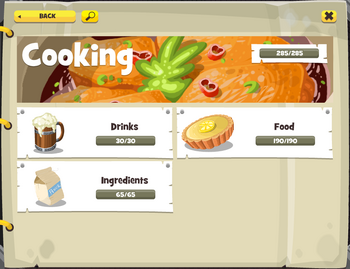 Cooking is a game skill and category in the Almanac. This almanac category includes drinks, food, and ingredients which your Trapper uses to increase Energy and travel around the World.
To craft most of the items in this almanac category, you need to use the campfire and the windmill. Most recipes require a combination of ingredients, crops, and fruit.
Items
Ingredients
Food
Drinks
Related Pages
Ad blocker interference detected!
Wikia is a free-to-use site that makes money from advertising. We have a modified experience for viewers using ad blockers

Wikia is not accessible if you've made further modifications. Remove the custom ad blocker rule(s) and the page will load as expected.